NieR: Automata is a Japanese action RPG developed by for the PS4 and for PC. This published title serves as a sequel to NieR RepliCant and NieR Gestalt. The game will release February 23rd, 2017 on PS4 in Japan and March 7th, 2017 for the West on PS4. No exact date for the PC release has been given.
Story
In the year 11945 during the 14th Machine War (some time after the 4th ending of the original NieR), Earth has suddenly been invaded by extraterrestrial life forms, armed with weapons known as "bio-machines."
Facing imminent destruction, mankind had no choice but to flee the Earth and take refuge on the moon. In an attempt to reclaim their planet, humanity formed a resistance army of android soldiers.
To break through this deadlock and reclaim their homeworld, humanity sends the "YoRHa" – an infantry unit of state-of-the-art androids – into battle.

An arduous battle between androids and bio-machines unfolds on an uninhabited, barren planet. And who knows what forgotten truths are revealed in war…
While the storyline is connected to the first NieR game, players do not need to have any knowledge specifically about that game to play this one. Although players of the original NieR will appreciate the various easter eggs and throwbacks in-game.
Visit the Lore page to know more about the story.
Gameplay
The game is a fast-paced Bayonetta-type action RPG that has you playing as one of three playable characters - YoRHa No.2 Type B (2B), YoRHa No. 9 Type S (9S) or YoRHa Type A No.2 (A2). You go around with your Pods fighting various automata (Machines) to secure Earth for humans once again. You can use melee weapons such as Katanas, Short Swords, Great Swords and Gauntlets and ranged attacks through your Pods.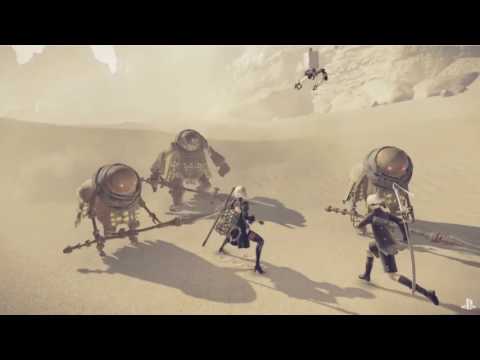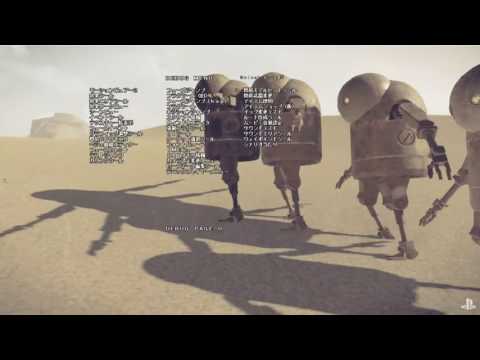 Launch Day Editions
Black Box Edition for PS4 — $189.99
A sleek black Collector's Edition box housing the below exclusive content.
The Nier: Automata game.
Exquisitely crafted YoRHa "2B" Figurine.
Hardback 64-page artbook detailing the stunning artwork and illustrations from the game.
Exclusive steelbook case featuring artwork from renowned Akihiko Yoshida (Final Fantasy XIV / Bravely Default).
Hauntingly beautiful soundtrack containing 13 live recorded songs from Nier and Nier: Automata, composed by veteran Keiichi Okabe from Monaca, Inc. (Tekken / Drakengard / Nier).
All Day One Edition digital content, including: Machine Mask Accessory, Grimoire Weiss Pod, Play System Pod Skin, Retro Grey Pod Skin, Retro Red Pod Skin, and Cardboard Pod Skin.
Copies will be limited, so be sure not to miss out as the "Black Box Edition" will be available exclusively at the Square Enix Online Store
Day One Edition
The Day One Edition includes amazing digital bonus content and a reversible box art featuring character illustrations from Akihiko Yoshida.
The in-game Pod Support System is useful both in and outside of battle, and can be enhanced throughout the game. The Day One Edition comes with some great pod skins, including designs that are reminiscent of consoles from eons past.
Day One Edition for PS4 — $59.99
The Nier: Automata game.
Six pieces of exclusive digital content, including: Machine Mask Accessory, Grimoire Weiss Pod, Play System Pod Skin, Retro Grey Pod Skin, Retro Red Pod Skin, and Cardboard Pod Skin